Future Champions Program (6-12 years old)
Practice
Self-Discipline

​Learn the GB ANTI-BULLYING System

Improve
Social Skills

Enhance Skills for
​Other Sports
Future Champions Program
To excel in any endeavor, individuals need to have a strong set of values and a solid character that gives them perseverance to achieve his or her goals. The Gracie Barra Future Champions Program was created to provide children ages 6-12 with an environment that allows them to experience and understand core values like focus, discipline, persistence, cooperation and respect.

Benefits of Joining our Future Champions Program

Improve children's social skills
Enhance self-confidence
Better understanding of goal-setting and working towards them
Learn the GB Self-Defense System
Increase focus, energy and concentration
Enjoy significant gains in overall fitness level
Train in over 100 different locations in United States and 300 worldwide
Free access to the school's events and special classes
GB Kids (ages 6-12) - $135/month
GB Kids class: MON and WED - 5:30-6:30pm
& FRI- 4:30-5:30 PM


Celebrate your child's BIRTHDAY at Gracie Barra Champaign!
Your fun filled celebration starts off with Brazilian Jiu Jitsu and games. The children will learn self defense techniques, character development lessons and fitness exercises that will be used long after the party is over. We offer two packages:

Arm Bar Package 1Minimum 12 kids, max 20

Total 90 minutes party
45 Minutes of Jiu Jitsu Instruction and games
1 Instructor
Birthday Kid gets a T-Shirt

Kimura Package 2Minimum 20 kids, max 30

Total 1:45h party
60 Minutes of Jiu Jitsu Instruction and games
2 Instructors
Birthday Kid gets a hat and a T-Shirt

What is included in the party packages?All Party Packages Include:

Invitations (pdf format)
Juice Boxes/ water bottles
Pizza (2 slices per guest)
Paper Products (Napkins, cup and plates)
Exciting Games
Jiu Jitsu Lesson
White Belt for the birthday child​

-

No prior Martial Arts experience is required.

- For safety reasons, children should be at least 3 years old to participate in the party.
Powered by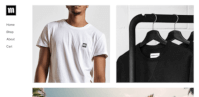 Create your own unique website with customizable templates.